WARM WELCOME
Discover-explore-grow

Songs, stories, calendar, large group instruction, and signing in are all a part of Morning Gathering. We use this as way to provide a soft landing for our students and orient them to the school day. Each child signs in on a tally chart asking them to answer the question of the day like, "Did you play in the leaves this weekend?" Then the teacher uses this data to help children count, group, and analyze.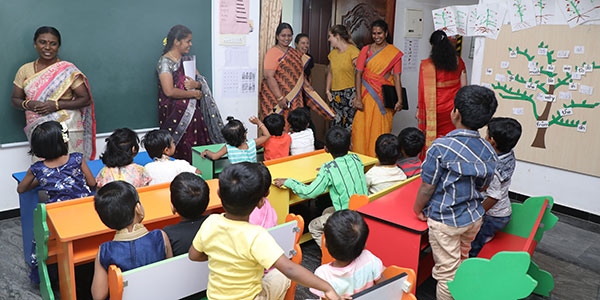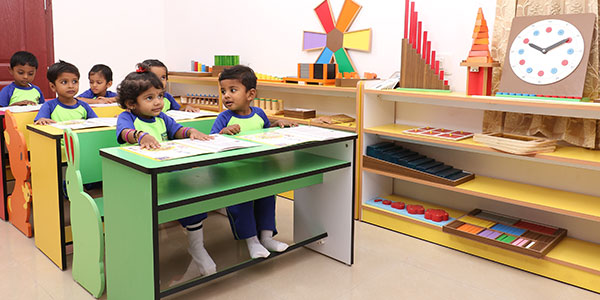 SETTLING TIME
We Let your child get a sense for the new surroundings and go at their pace as they feel comfortable. it is time for you to leave, the child can be left with the teacher that they are more familiar with.We assure the staff are committed to ensuring this settling in period for your child is as enjoyable and easy as possible!
ASSEMBLY TIME
Nurtures the development of intra personal intelligence and enhances interpersonal skills among the peers, further helping in their overall social and personal growth.All the children enacted their best in different roles and characters, grabbing the attention of all the kindergarteners, leaving them speechless with their vivacious presentation.Last but not the least, all the children stood together and gracefully sang Our National Anthem and marched toward their classes to start their day afresh.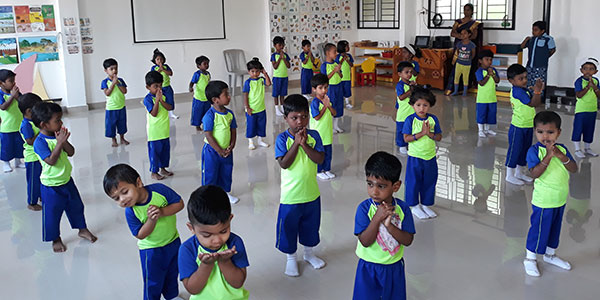 INDIVIDUAL ACTIVITY
Activity from our academy lessons with activities helps with physical development and early learning.Activity engages your child's curiosity and builds observation skills, which will become important as your child studies subjects.
CIRCLE TIME
Teachers use it as their primary platform to educate young children. This kind of interaction helps to enhance the social skills of toddlers. They learn that each child is valued as a member of the group.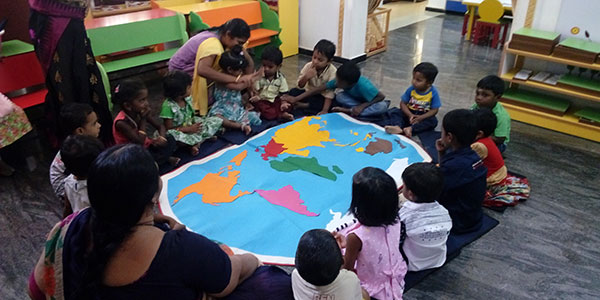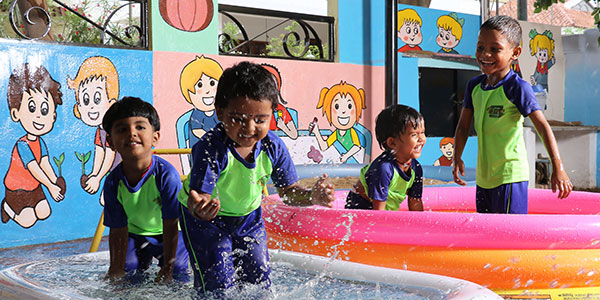 OUTDOOR
On a playground, not everyone gets to go down the slide first. Going to a playground with your kids is not just about running around and being active, but it's also about learning social skills, executive functions, and behavioral skills as well through play.Spending time outside playing is such a huge outlet for stress. It's relaxing and it is healing.
LANGUAGE/MATH
Who doesn't like to play games? Games are the perfect way for students to learn and have fun at the same time.Kids love when we make learning more authentic. Try substituting student names in your word problems or using a math activity to introduce themselves to one another at the beginning of the year.Creating an encouraging environment can help melt away the fear that some of our kids have about math. Cheers are a great way to motivate students.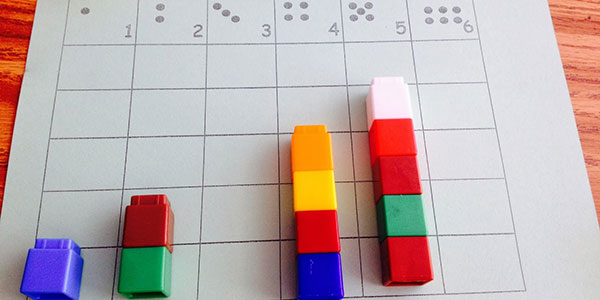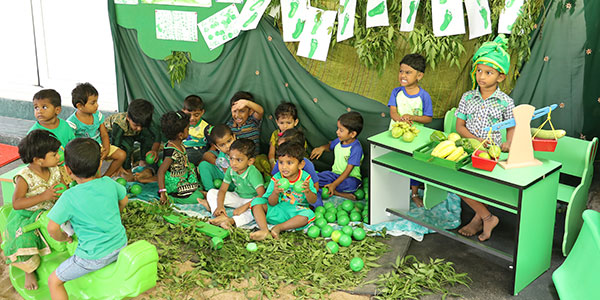 THEME
We love learning with themes. Both in the classroom and at home I have enjoyed teaching with themes. Not only is it a fun way to explore new topics with kids, there are also many educational benefits. Early Childhood News has a detailed article about the benefits of theme-based learning.
RHYMES- AUDIO/VIDEO
Interactivity provides a platform for students to demonstrate their grasp of the subject through touching, drawing, and writing. Students will find it easy to engage with lessons and gain a better understanding of the overall lesson.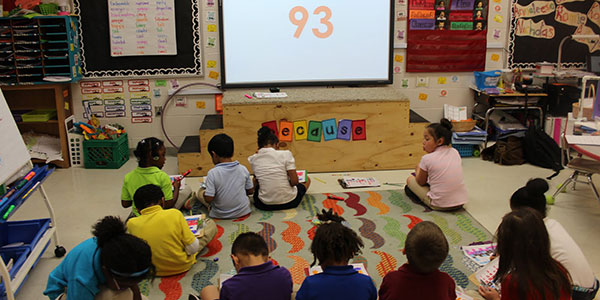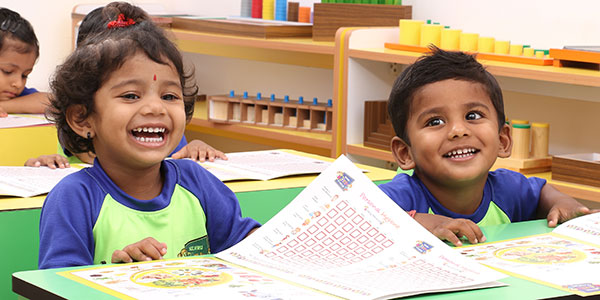 STORY/LIBRARY TIME
They learn the meanings of unfamiliar words, learn to retell stories, and develop comprehension skills. This also allows for the children to practice their fluency and accuracy.
WRITING
Kindergarteners are often enthusiastic writers and they will weave writing activities into their play. Provide budding writers with experiences that give them something to write about. Invented spelling is normal at this age, as children are translating the sounds of spoken words into writing. Children at this age can read their own writing and should be encouraged to read aloud!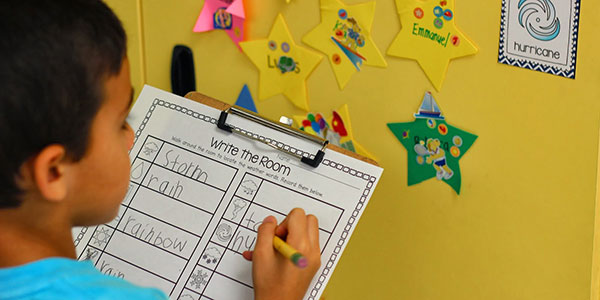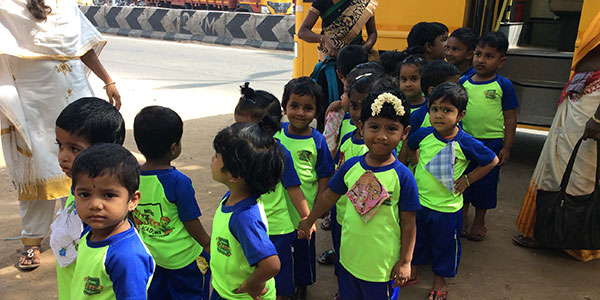 DEPARTURE TIME
The hours between arrival and departure are jam-packed with fun! Our academy features daily activities that enhance self-esteem, nurture the whole child, set the stage for lifelong success, and are tons of fun for the children.